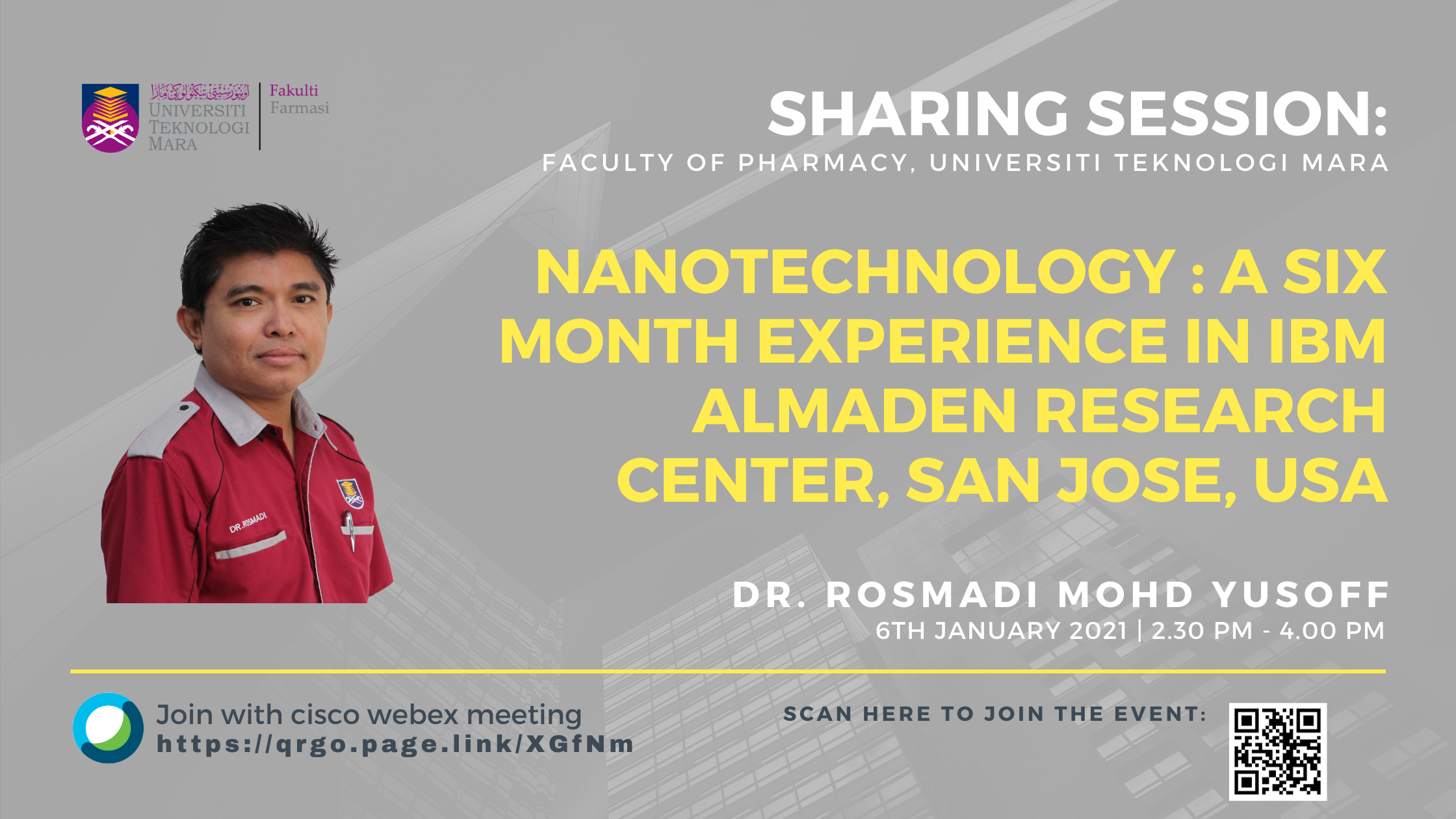 Assalamualaikum and good day!
Y. Bhg. Prof / Prof. Madya / Dr. / Tuan / Puan,

The Faculty of Pharmacy UiTM cordially invites all to join our online sharing session.

The details of the event are as follows:

Speaker: Dr Rosmadi Mohd Yusoff
Title:
"Nanotechnology: A Six Month Experience in IBM Almaden Research Center, San Jose, USA"

Date: 6th January 2021
Time: 2.30-4.00 pm

Join with cisco webex meeting: https://qrgo.page.link/XGfNm

Training hours will be provided for UiTM Staff.


Mark the date and hope to see you soon!