The Inhalation Delivery Laboratory is one of the laboratories under the Department of Pharmaceutics.


Main Research/Services Activities:
Drug Delivery:
Identify new formulations, innovation and enhancement of topical therapy and systematic delivery, mainly inhalational products for respiratory diseases.
Therapeutics of inhaled drugs including in vitro inhaled particle design, characterisation and method development, determination of the quality of the emitted dose.
Medicine intervention and disease management:
Respiratory diseases, including asthma, COPD and chest infections.
Clinical study:
Studies including determination and evaluation of the clinical effectiveness of methods and inhalation techniques use for inhaled medications; Bioequivalence of inhaled products.
In vivo pharmacokinetic:
Studies including bioavailability of inhaled drugs to the lungs and pharmacodynamics.
Name

Brand/Model

Details

•Andersen Cascade Impactor

(ACI-NGI COPLEY (D), COPLEY)

Copley

Cascade impactors measure the size distribution (particle size) of inhaled drug products, providing critical information about where particles in aerosol clouds are likely to be deposited in the lungs following inhalation.

•Actuation and Side Actuated System

Innovasystem / NSP VA ACTUSTION SYSTEM

Automated actuator for nasal spray product. Easy transfer of actuation technology. Allow the user to input the actuation velocity in testing the product. Its servo-motor technology eliminates the need for air.

•MOUI DI II Cascade Impactor(A)

MSP/0120-01-0120A-X

Precise cascade impactors for high accuracy aerosol sampling in order to collect size-fractionated particle samples for gravimetric and/or chemical analysis.

•Laser Diffraction Inhalational Particle Assessment Apparatus

Malvern / Spraytec

The system allows measurement of sprayed particle and droplet size distributions in real-time for more efficient product development of sprays and aerosols. It has been specifically designed to address the unique requirements for spray characterisation and deliver robust, reproducible droplet size data.

•Inhalational Delivery and Particle Assessment Apparatus

Copley Inhaler Tester

Set of inhalation delivery and particle assessment apparatus including  ACI-NGI, oven and freezer.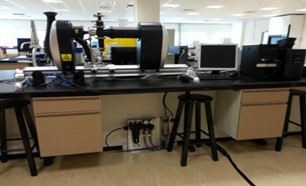 Laser diffraction inhalational particle assessment apparatus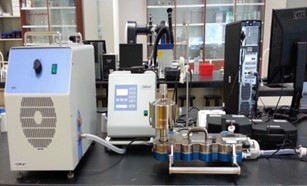 Inhalational Delivery and Particle Assessment Apparatus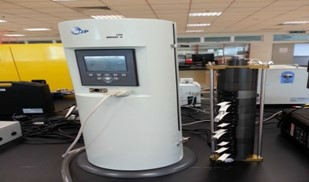 MOUI DI II (A)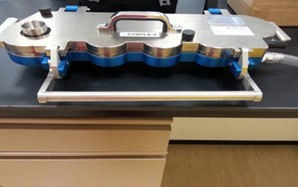 ACI-NGI COPLEY (D), COPLEY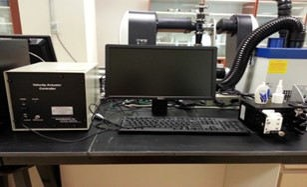 Actuation and side actuated system ( C )


Reservation Application Form
EQUIPMENTS

CHARGE RATE (RM)
UNIT CHARGE
UiTM
PUBLIC INSTITUTE
PRIVATE INSTITUTE & INDUSTRIAL
Andersen Cascade Impactor
per day
350
500
650
Actuation and Side Actuated System
per day
300
400
500
MOUI DI II Cascade Impactor(A)
per day
200
275
350
Laser Diffraction Inhalational Particle Assessment Apparatus
per day
500
700
900
Inhalational Delivery and Particle Assessment Apparatus
per day
200
300
400
Drying Cabinet
per day
30
40
60



Faculty of Pharmacy,
UiTM Selangor, Puncak Alam Campus
42300 Bandar Puncak Alam
Selangor, MALAYSIA
Fax No: +603-32584602


Assoc. Prof. Dr. Shariza Sahudin
Head of Inhalation Delivery Laboratory
03-32584645


This email address is being protected from spambots. You need JavaScript enabled to view it.





Tiniati Ahmad
Senior Science Officer
03-32584707
This email address is being protected from spambots. You need JavaScript enabled to view it.

Shaharizuan Abd Rahim
Senior Laboratory Assistant
03-32584748


This email address is being protected from spambots. You need JavaScript enabled to view it.